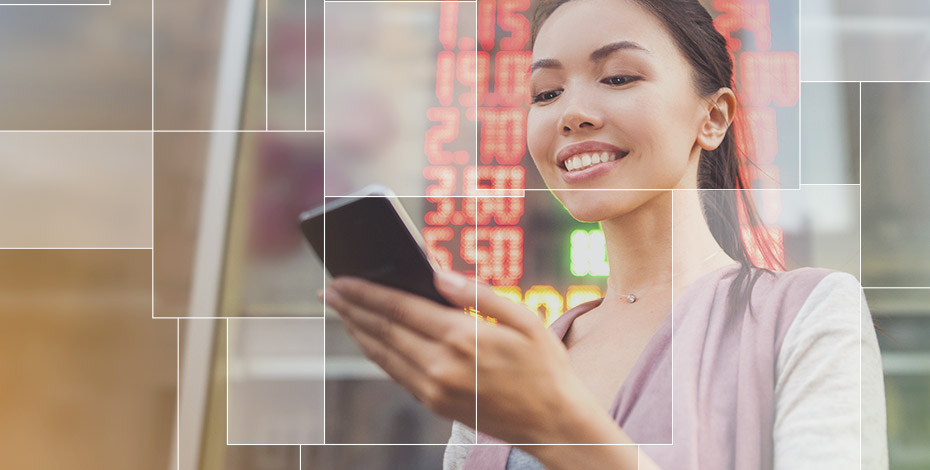 Once you've gained control over your personal finances in the critical areas represented on this site like your budget, your mortgage, insurance, and saving for college, you may be ready to begin investing some of your money. This is a big step. And an important step to establish a nest egg for the future. The resources on this page will help you understand the basics of investing for the long term and get you started on your way.
What is Socially Responsible Investing?
Play Video ⟶
Taking a Closer Look at Target Date Funds
Play Video ⟶
Bonds and Bond Mutual Funds 101
Play Video ⟶
How to Be a Better Investor
Play Video ⟶
3 Factors to Consider When Investing for the Long Term
Play Video ⟶
Strategies for Coping with Market Volatility
Play Video ⟶
Are Your Investment Decisions Influenced by Emotions?
Play Video ⟶
The Rule of 72: How Long Will It Take to Double Your Money?
Play Video ⟶
Stocks and Stock Mutual Funds 101
Play Video ⟶
Immediate Annuity Calculator
Calculate ⟶
Portfolio Withdrawal Calculator
Calculate ⟶
Reaching Your Investment Goal Calculator
Calculate ⟶
Reaching Your Investment Goal: Contributions Needed Calculator
Calculate ⟶
Saving or Investing Calculator
Calculate ⟶
Taxable vs. Tax-Free Bonds Calculator
Calculate ⟶
Tax-Equivalent Bond Yields Calculator
Calculate ⟶
The Impact of Inflation on Investment Returns Calculator
Calculate ⟶
Six Keys to More Successful Investing
View Article ⟶
Taxation of Investments
View Article ⟶
Fundamental Concepts for New Investors
View Article ⟶
Mutual Fund Basics
View Article ⟶
Investing in Stocks
View Article ⟶